Welcome to the world of Designer Name Plates, where elegance meets individuality. Your home is a canvas, and the nameplate is the first stroke of artistry that graces it. It's not merely a label; it's a statement, a reflection of your style and personality.
Crafted to Perfection:
Our Designer Name Plates collection is a testament to craftsmanship. Each nameplate is meticulously designed, with attention to detail that speaks volumes. Whether it's the opulent white acrylic, the richness of rose gold letters, or the warm wooden borders, every element is chosen to create a harmonious masterpiece.
🏡 Your Home, Your Style:
These nameplates are more than just identifiers; they are expressions of you. Whether you prefer the minimalistic charm of acrylic or the timeless elegance of stone, there's a nameplate that resonates with your style. Let your home make the first impression you desire.
Crafted in India:
Proudly made in India, our Designer Name Plates encapsulate the rich heritage of Indian craftsmanship and design. With every nameplate, you carry a piece of this heritage into your space.
🏆 Why Choose Designer Name Plates:
✨ Elevate Your Space: Add a touch of elegance and individuality to your home or office.
🪚 Premium Materials: Our nameplates are crafted from the finest materials, ensuring quality and durability.
🚀 Easy Installation: All nameplates come with the necessary screws and fittings, making installation a breeze.
💼 Versatile Use: Whether it's for your front door, office, or any indoor setting, these nameplates make a statement.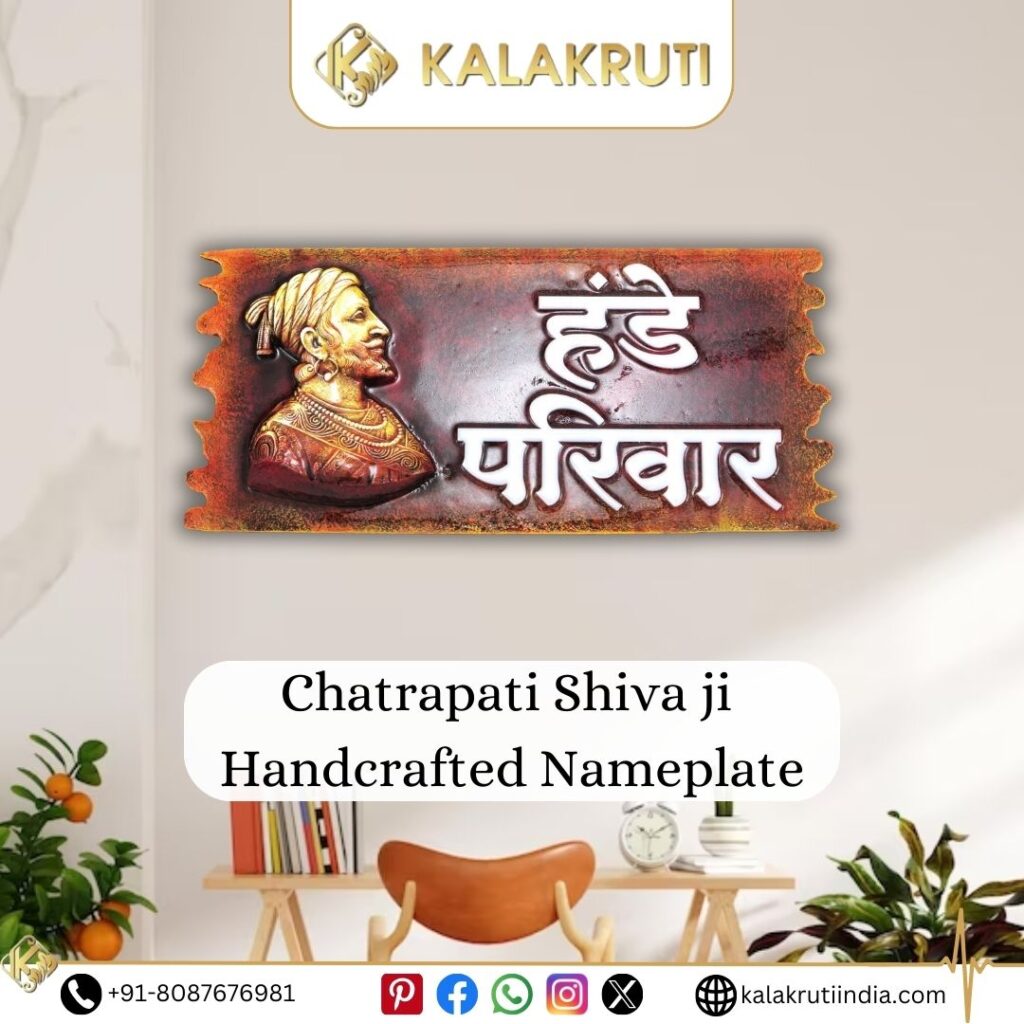 Explore Our Collection:
Discover the perfect Designer Name Plate At Kalakrutiindia that resonates with your style and adds a unique touch to your surroundings. Elevate your space and make a statement with every entry.
Conclusion:
Designer Name Plates from Kalakruti aren't just identifiers; they are expressions of style, craftsmanship, and individuality. Choose a Kalakruti's nameplate that speaks to you and elevates your space, making every entry a statement. Crafted with precision and proudly made in India, these nameplates from Kalakruti are more than just labels; they are the first brushstroke on the canvas of your home.