Your workspace is a reflection of your personality and professionalism, and every detail matters. If you're looking to add a touch of sophistication and personalization to your office, a Wooden Base Desk Nameplates are the perfect choice. In this blog post, we'll explore the timeless charm and versatility of Wooden Base Desk Nameplates, from the materials used to the design possibilities.
Why Choose a Wooden Base Desk Nameplate?
Wooden Base Desk Nameplates have an inherent charm that's hard to resist. They offer the following advantages:
Elegance: The combination of wood and nameplate creates a sophisticated look that complements any office décor.
Customization: Wooden nameplates can be engraved with your name, designation, or a personal message, making them uniquely yours.
Durability: Wood is a sturdy material, ensuring your nameplate will last for years.
Materials Used:
Wooden Base Desk Nameplates are typically crafted from high-quality wood. Some popular choices include:
Mahogany: Known for its rich, reddish-brown color and fine grain pattern, mahogany exudes luxury.
Oak: Oak is prized for its durability and beautiful, light-colored wood grain.
Bamboo: Environmentally friendly and elegant, bamboo is an excellent choice for those who prefer a sustainable option.
Design Possibilities:
One of the most appealing aspects of Wooden Base Desk Nameplates is the range of design possibilities. Whether you prefer a classic, traditional look or a more modern and sleek design, wood provides the canvas for your creativity.
Classic Engraving: Engraving your name and designation on wood offers a timeless, professional appearance.
Logo Inclusion: Add your company logo or a personal emblem for a distinctive touch.
Choice of Finish: From matte to glossy, you can choose a finish that matches your office's aesthetic.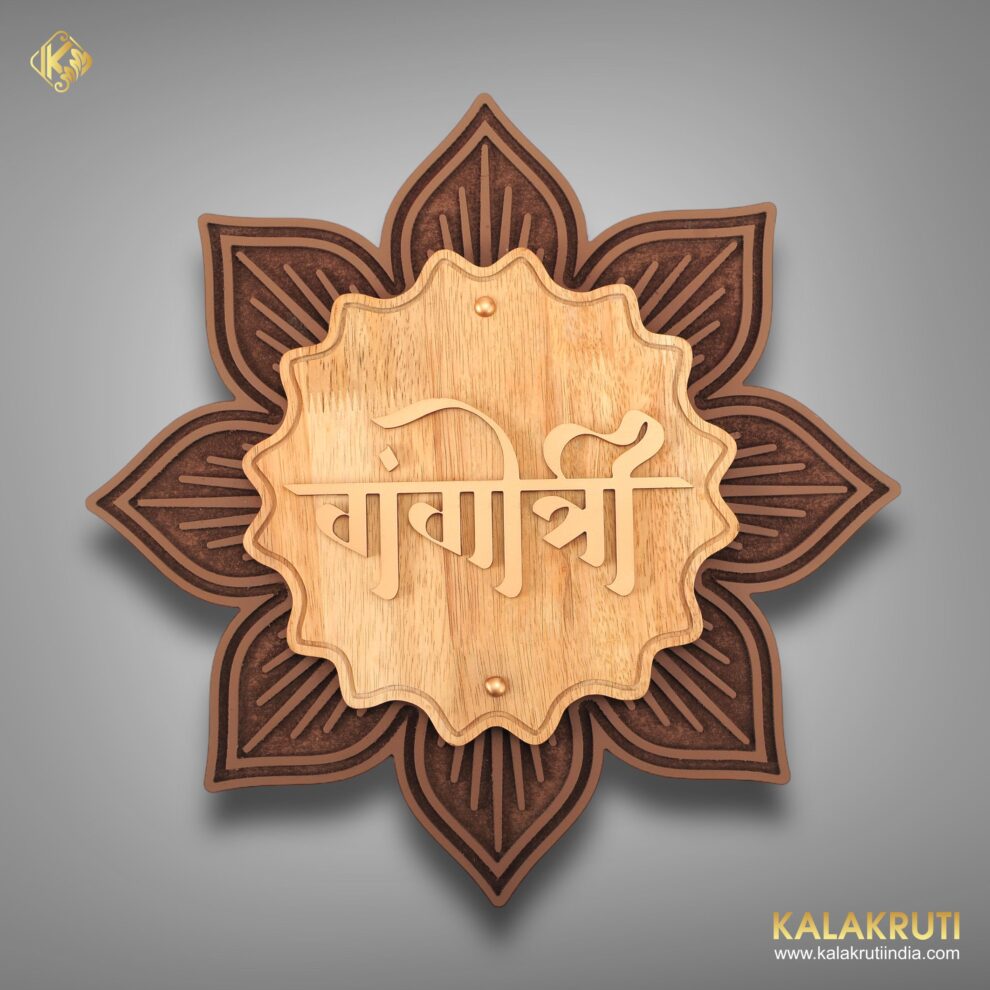 Caring for Your Wooden Nameplate:
To ensure your Wooden Base Desk Nameplate retains its allure, follow these maintenance tips:
Dust it regularly to prevent buildup.
Wipe it with a soft, damp cloth to clean.
Avoid exposing it to direct sunlight or extreme humidity.
Conclusion:
A Wooden Base Desk Nameplate is more than just an office accessory; it's a statement piece that reflects your professionalism and individuality. Elevate your workspace with the timeless charm and versatility of wooden nameplates from Kalakruti. Explore the various wood options, designs, and finishes to find the perfect fit for your office.